eHouse Building and Home Automation - Communication Variants
eHouse Home Automation
has several communication options (wired and wireless).
eHouse Building Automation
installation can be implemented with several main communication interfaces:
RS - 485/422 (Full Duplex) - wired serial bus
centralized - for main switchboard
CAN (Controller Area Network) - wired serial bus
Ethernet (LAN) - wired
Radio (RF 863, 902, 915 MHz) - wireless
WiFi b/g/n (2.4GHz) - Wireless (WLAN)
There are several types of controllers installations of eHouse home automation:
Controllers for the central switchboard for homes, buildings
Controllers for socket cans
OEM controllers (for installation in electrical equipment, e.g. lighting, switches)
Experimental drivers for custom applications (boats, campers, yachts, mobile homes, e.t.c)
Assembled room switchboards
Controllers for the central switchboard (flat, apartments)
Assembled central switchboards
Controllers for room switchboards (hotels, Condo Hotels, Apart Hotels)
DIY controllers (For self-assembly and development)
Controllers for room switchboards (houses, buildings, offices)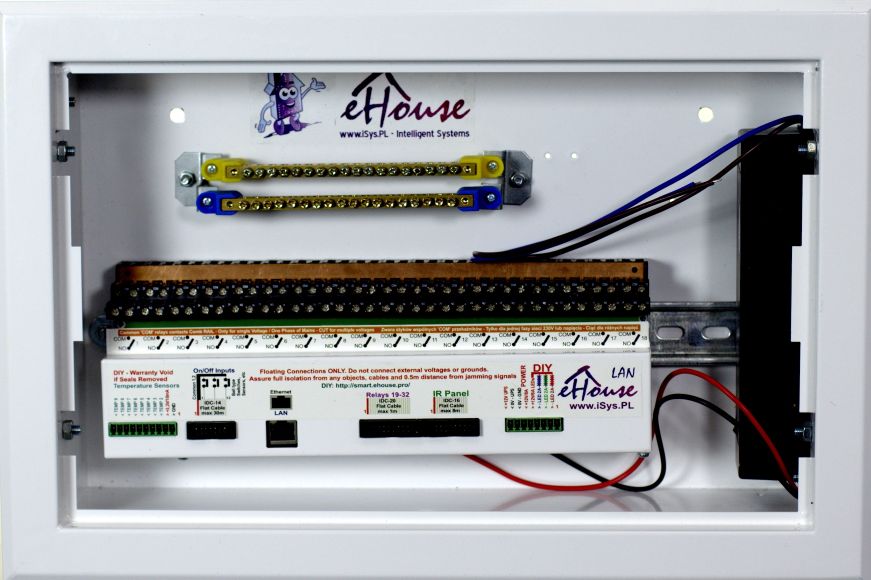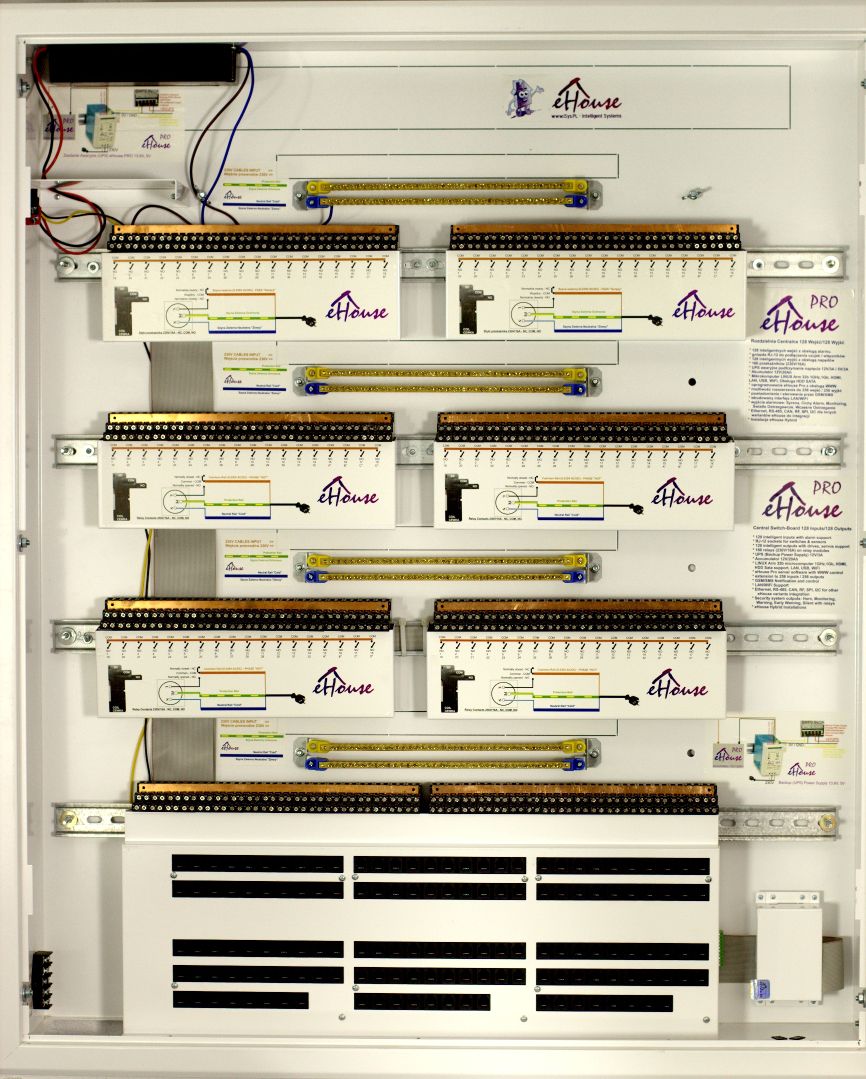 All
eHouse building automation
communication variants are integrated with the
eHouse HYBRID
server software, which enables hybrid operation depending on:
the need for professional and semi-industrial solutions
required durability and lifetime of the system
Current construction stage (raw condition, major renovation, finished house )
minimizing costs for installations and cabling
Preferences of Installer and investor
the place where the driver is installed
Budget for the system
Difficulty of installation and working conditions (outside, damp rooms, extreme temperatures and conditions, thick poured ceilings and walls)
Modularity of the system
eHouse home automation
and wireless components allow non-invasive installation of the system after finishing the building.
eHouse Home Automation
Controllers are also available DIY/OEM:
At a very low budget
For startups implementing projects based on ready controllers
For system integrators
For self-installation
for use by manufacturers of electrical equipment
For special applications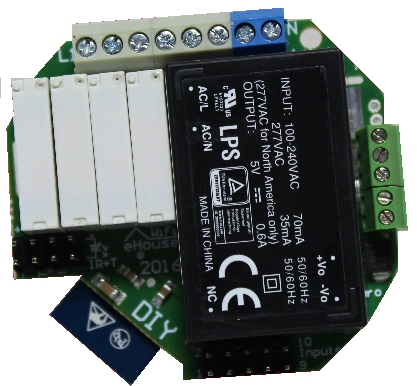 ---